PDK Airport - Atlanta's Gateway to the South
Peachtree Dekalb Airport is the third-largest payer of property taxes in DeKalb County, responsible for an estimated 7,300 jobs, and generates approximately $130 million in income for local residents. In 2000 the National Air Transportation Association named PDK one of "America's 100 Most Needed Airports," critical for the growth of the nation's aviation and economy.
DeKalb Peachtree Airport in Chamblee outside of Atlanta is an example of how Georgia general-aviation facilities have improved the state's air transportation system and overall economy. PDK, as the airport is commonly called (each public-use airport has an official Department of Transportation code of letters and/or numbers), has averaged 230,000 operations-takeoffs and landings-annually for more than thirty years. PDK is the second-busiest airport in Georgia, behind only Hartsfield-Jackson.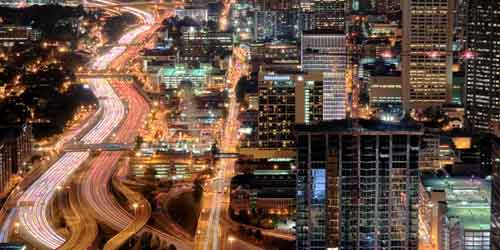 Classified as a general aviation reliever airport PDK has four aviation service companies, seven flight schools, and two helicopter operations.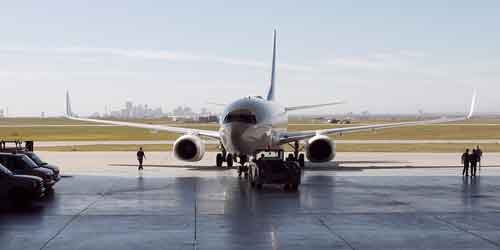 PDK is the second busiest airport in Georgia based on number of operations, only behind Hartsfield-Jackson Atlanta International Airport.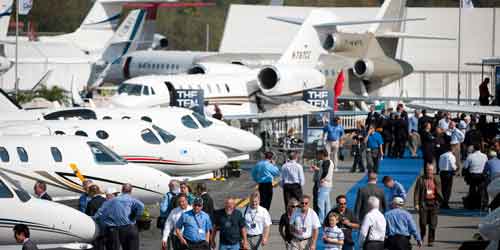 There are 762 aviation-related jobs at the airport. Additional "indirect" benefits to the County include $14 million in visitor spending and $50 million in travel.
Peachtree Dekalb Airport
Welcome to the South's premiere airport located in Atlanta Georgia
DeKalb-Peachtree Airport (IATA: PDK, ICAO: KPDK) is a municipal general aviation airport located in Chamblee, Georgia, just northeast of Atlanta.
It is operated by the local government of DeKalb County, Georgia, and is also known commonly as Peachtree-DeKalb Airport, or simply PDK. Other names (rarely used) include Peachtree Airport, DeKalb Airport, or DeKalb County Airport.
It is more commonly called "Peachtree DeKalb". ASOS weather reports are produced 24 hours per day as "Chamblee". On the radio, however, it is referred to as "Peachtree Tower" or "Peachtree Ground".
PDK History
The airport originally began during early World War II as Naval Air Station Atlanta, now located in Marietta on the south side of Dobbins Air Reserve Base.
The property was part of Camp Gordon, a World War I era training camp. Leased from the county by the U.S. Navy, it was converted from military to civilian use from 1957 to 1959.
The former barracks located there during the war became classrooms in late 1948 for Southern Technical Institute, a new engineering technology school created by Georgia Tech for former soldiers. Like NAS Atlanta, that school moved around 1958 to land donated by Dobbins, and is now known as Southern Polytechnic State University.
Contact PDK Airport
DeKalb Peachtree Airport
2000 Airport Road
Administration Bldg. Room 212
Atlanta GA 30341
Airport Administration 770-936-5440
Airport Maintenance 770-936-5411
Noise Complaint Line 770-936-5442